'Real Ale' Version
Ringmat are delighted to announce a revised version of their best selling Anniversary Gold Spot Ringmat, to be called the 'Real Ale' version. Essentially, the change involves the paper we use.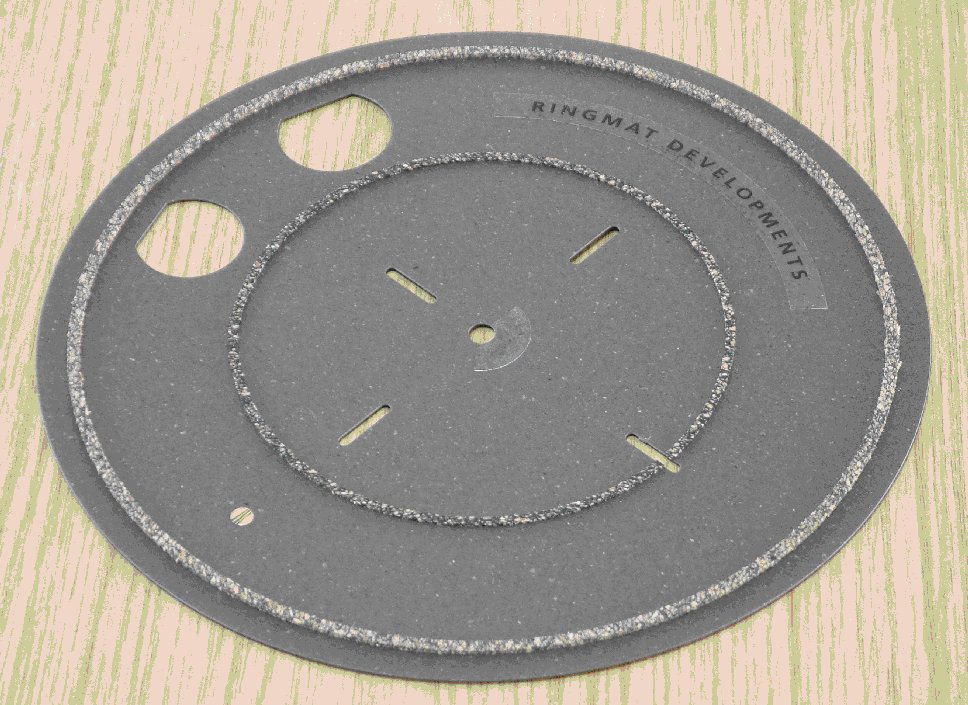 As can be seen from the picture, the new paper is very different in appearance. It is of a much darker colour due to beer grains in the mash, as well as other authentic brewer ingredients in the paper, instead of the cotton flock in the mix of the previous light, buff coloured paper. The new colour should particularly appeal to those who like real ale!

We have been having an extended trial of this revised Anniversary Gold Spot Ringmat.

In terms of performance, it is much better than all previous Ringmats, in every respect. It is therefore superior in performance to any other 'mat' placed under an LP record. In making this statement, it has to be understood that all Ringmats should be considered as part of a more complex system of LP record support. Correctly supporting an LP record on a turntable platter is a very complex matter, and no single turntable 'mat' can properly do the whole job, which is why we developed the full Ringmat Support System.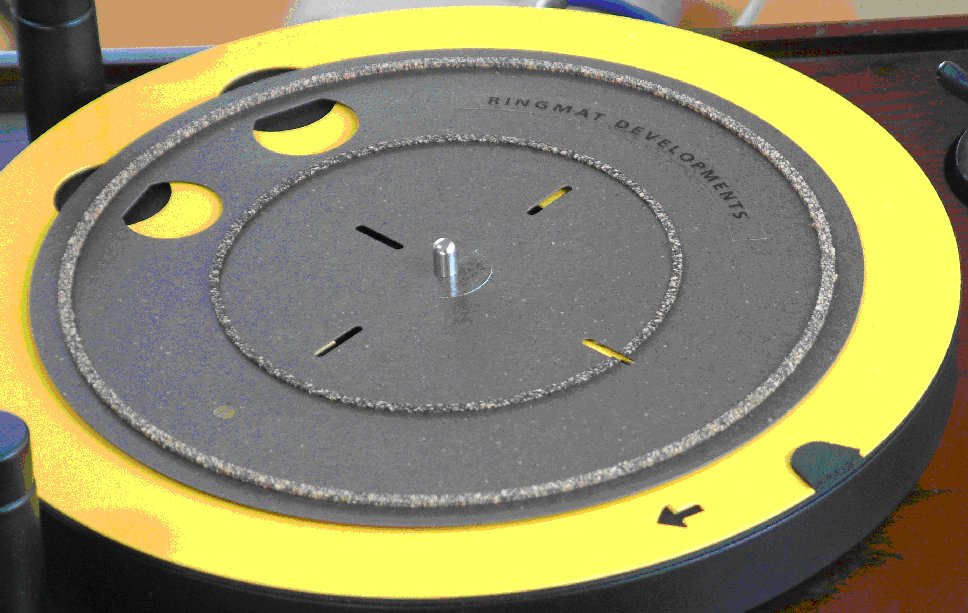 This revised version of the Gold Spot Anniversary Ringmat is fractionally thicker overall than the previous one - more like the original Anniversary Ringmat 330, before we started to use the thinner and more advanced adhesive for the Gold Spot Anniversary, so not a big difference for users. When making comparisons with the original Gold Spot, users need to adjust for the 0.1mm extra thickness of the new revised version, due to the thicker paper.

The Real Ale version continues to use the thinner, more advanced adhesive. Also, the Real Ale version is now supplied in response to all Gold Spot orders, whether or not the 'Real Ale' version is quoted.
There are the usual arrangements for upgrading from other Ringmats to the Anniversary Gold Spot 'Real Ale' version.

The previous light, buff coloured paper used for the original Gold Spot continues to be available for standard Anniversary Ringmat 330 orders, but only whilst stocks last.